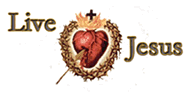 ADVENT
Most often the season of Advent calls forth images of the three major biblical figures of the time of longing for the coming of Christ - Isaiah, St. John the Baptist, and Mary. This year we would like to focus on three other saints closely associated with anticipation of the birth of Christ: St. Andrew, St. Nicholas, and St. Lucy.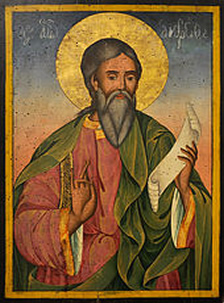 Picture of St. Andrew
St. Andrew, St. Peter's brother, remembered for his gift of friendship, is celebrated on November 30th, the threshold of Advent. He was one of the disciples of St. John the Baptist who recognized Jesus as the Lamb of God and followed Him,.
Jesus turned around and said, "What do you want of me?"
"Master, where do you live?"
"Come and see."
Later, Andrew found Peter and brought him to Jesus, and they followed the Lamb from the beginning of His public life, through His Passion and Death. They witnessed to His resurrection. In the course of these years, Andrew brought others to Jesus: the boy with the loaves and fish, the Greeks, and most likely many who are not recorded - he was that kind of as obliging and friendly man..
Now, every year, thanks to the liturgical cycle, he brings us to Jesus, the Lamb of God come down from heaven as He begins His earthly life. So it is quite fitting that we begin this prayer on the feast of this great saint, remembering that "Jesus loved Andrew and cherished his friendship."
Prayer: Hail and blessed be the hour and moment in which the Son of God was born of the most pure Virgin Mary, at midnight, in piercing cold. In that hour vouchsafe, O my God, to hear my prayer and grant my desires, through the merits of Our Savior Jesus Christ, and of His Blessed Mother. Amen - Author Unknown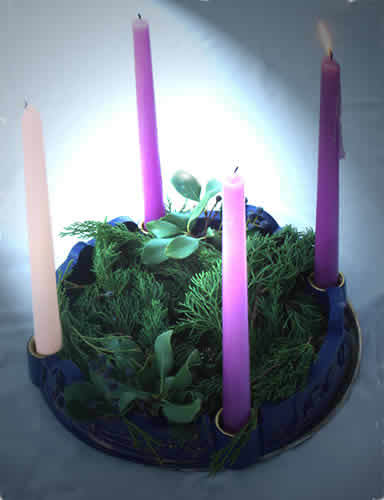 Eagerly we await the fulfillment of our hope
the glorious coming of our Savior