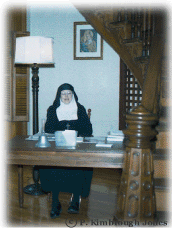 Now available to young
ladies and mature women.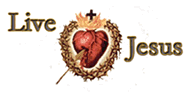 A Desert Experience
Within Cloister
PRAY, READ, THINK WITH
CLOISTERED CONTEMPLATIVE NUNS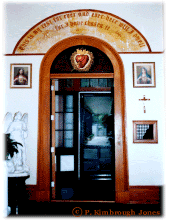 I will allure her and bring her into the wilderness and speak tenderly to her. Hosea 2:14
Silence & Solitude
The Monastery of the Visitation, located in Mobile offers a time of silence and solitude to women who wish to be alone with the Lord for a little while. This interval can vary from two to eight days and is arranged on an individual basis. Days of solitude will be scheduled to suit each situation... weekends or week days according to personal needs.
Meals
Retreatants take their meals in the Refectory with the community; there is a spiritual reading or a tape recording during the meals
Housing
Retreatants are housed in simple rooms, separate from the Sisters but within the enclosure.

A Sister is in charge of the Retreatants. She is appointed to converse on spiritual subjects with those who wish to do so, but she will not intrude one's strict silence unless asked.
"The Daughters of this Congregation withdraw from the world chiefly to be drawn, joined, and united more closely and more powerfully with their Savior and Creator."
St. Francis de Sales
Prayers & Reflection
Daily Mass and the Liturgy of the Hours are celebrated at intervals throughout the day. A schedule is given to each Retreatant and those who wish to attend several, all, or one of the times of prayers with the Sisters are free to do so. A small library of books and tapes is available and there is ample space for walking and facilities for relaxing out of doors. The offering for this type of retreat experience is an optional contribution to the support of the Monastery and its works, according to one's means.